єПідтримка card
To receive financial assistance from the State and International charitable organizations to persons who have issued the certificate of IDPs (internally displaced persons)
єПідтримка card
To receive financial assistance from the State and International charitable organizations to persons who have issued the certificate of IDPs (internally displaced persons)
Open a virtual card in the FUIB Online application
Scan the QR code and download the app:

State assistance to IDPs
From May 2022, the state assistance is provided only to IDPs:
displaced from regions located in the area of military operations or communities under temporary occupation, surrounded (blocked), displaced from the temporarily occupied territory of the Autonomous Republic of Crimea and Sevastopol city
in which the housing is destroyed or uninhabitable as a result of damage and has submitted a notification for compensation for the corresponding losses, in particular using Дія before May 20, 2022, or subject to the provision of documentary evidence from the local government of the fact of damage/destruction of real estate
The list of approved territorial communities
Persons who applied registration of assistance for IDPs and receipt of funds
the Дія application
(online channel)
How to get the state assistance online
Log in to the FUIB Online mobile application and issue a virtual єПідтримка card if it has not been opened before.
Go to the Дія application in the "Services" section, find єПідтримка, apply for registration of certificate for IDPs and financial assistance, then select a FUIB card to receive the credited amount.
International social assistance programs for IDPs
Cash assistance from UN programs for families with children UNICEF
Residents of the affected regions from the United Nations High Commissioner for Refugees
For registered IDPs from the UN Food Program
Norwegian Refugee Council payment program (NRC)
Financial assistance program from the International Committee of the Red Cross (ICRC) and the Ukrainian Red Cross Society (URCS)
Who can get assistance
Families with three or more minor children, of which at least one child is under two years of age.

Families with two or more children where one child has a disability.
How to get assistance
Apply online at register.unicef.org.
When submitting an application, indicate the IBAN account number or the number of єПідтримка card from FUIB.
The application period is unlimited.
The family will receive a one-time payment for three months within four weeks from the date of application.
What is the amount of assistance
2,200 UAH per month for each family member, but no more than five people.
Additional Information
Financial assistance can only be received within the framework of one UN program.
For more details, follow the link.
Terms of єПідтримка card usage
0 UAH
Opening and servicing cost
0 UAH
Transfers within FUIB and to cards of other banks
To open a virtual card, go to the FUIB Online mobile application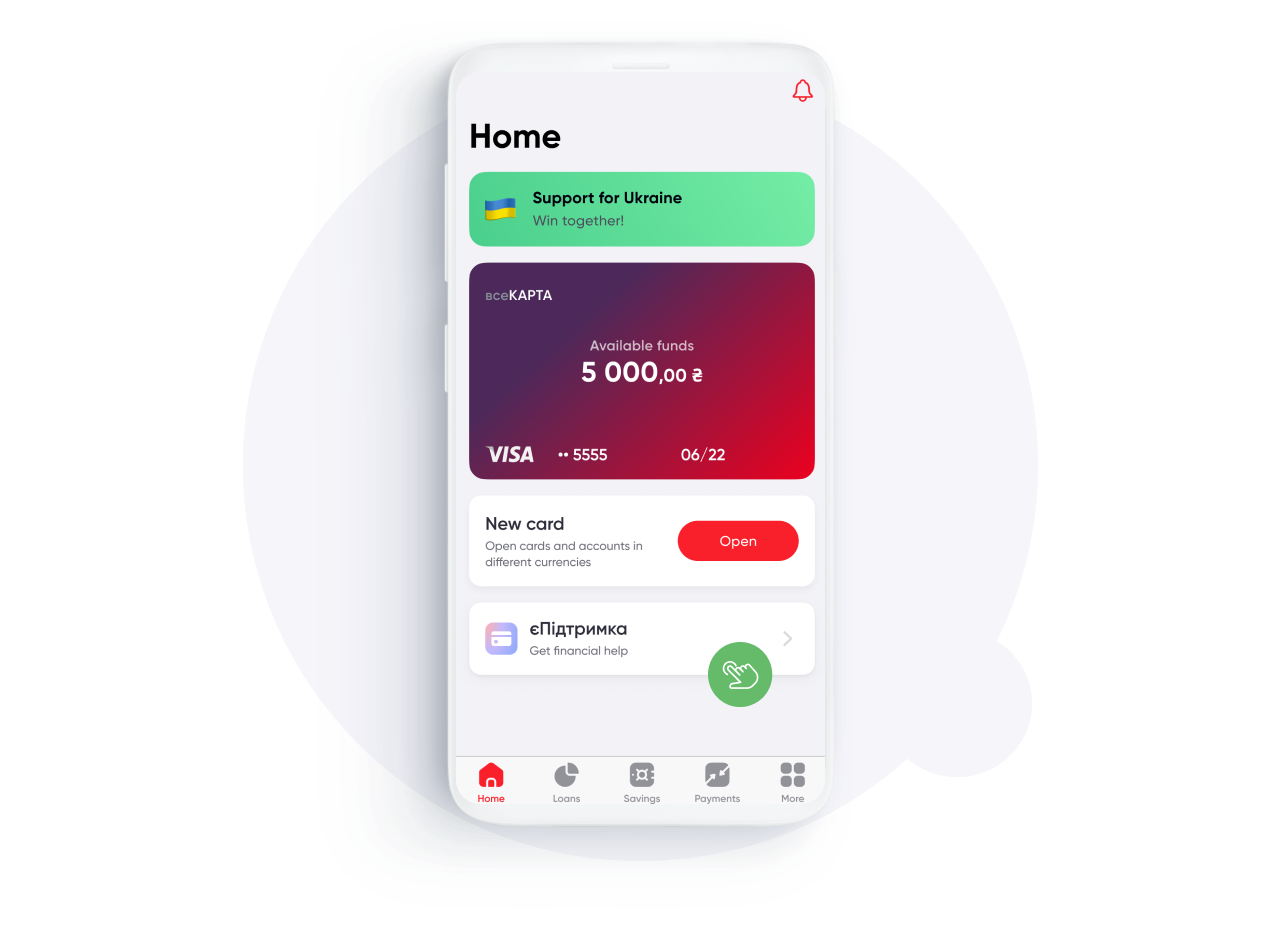 01
Step 1
Press the єПідтримка button in the "Cards and accounts" section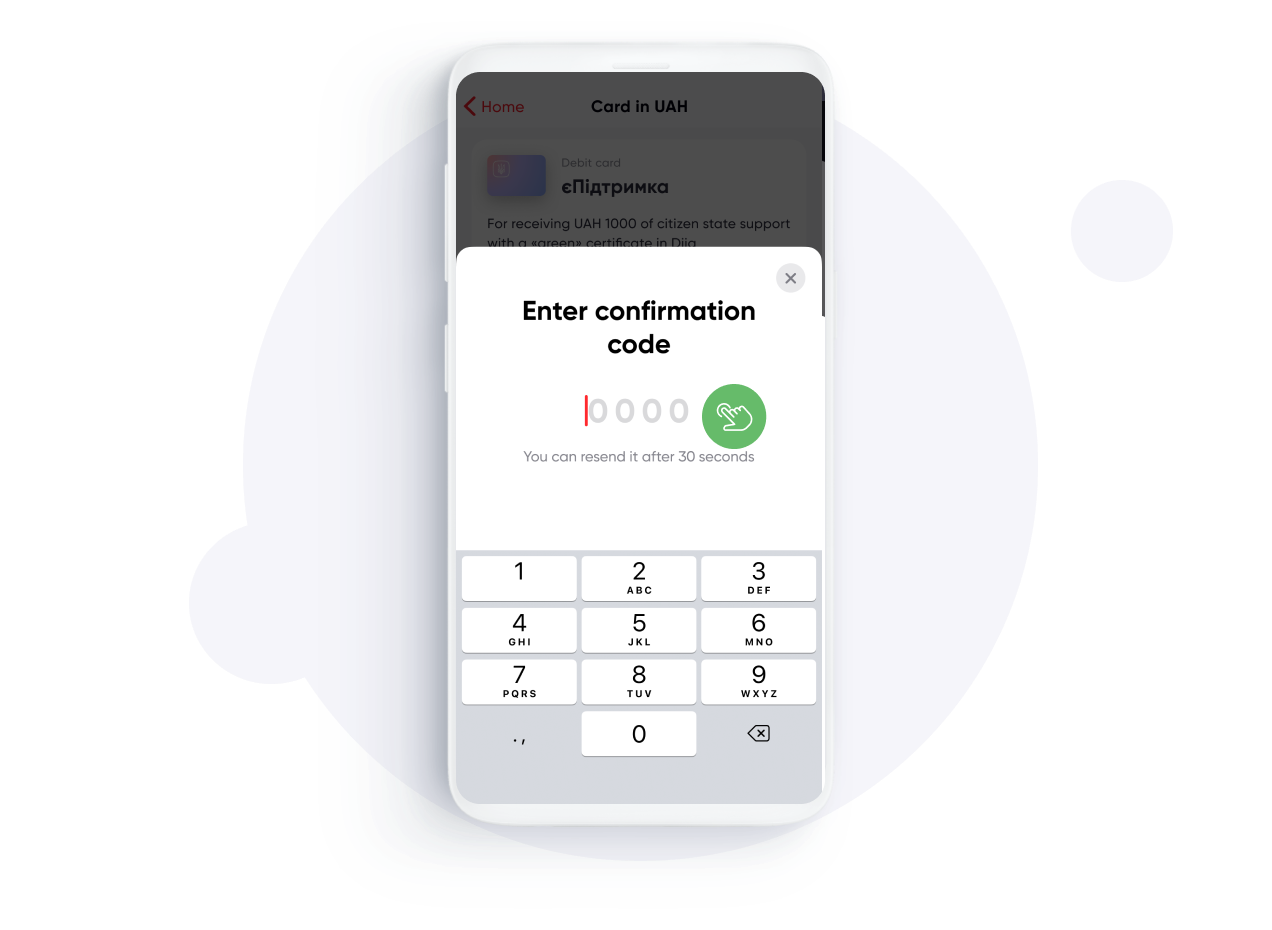 02
Step 2
To confirm the opening, enter the confirmation code from the SMS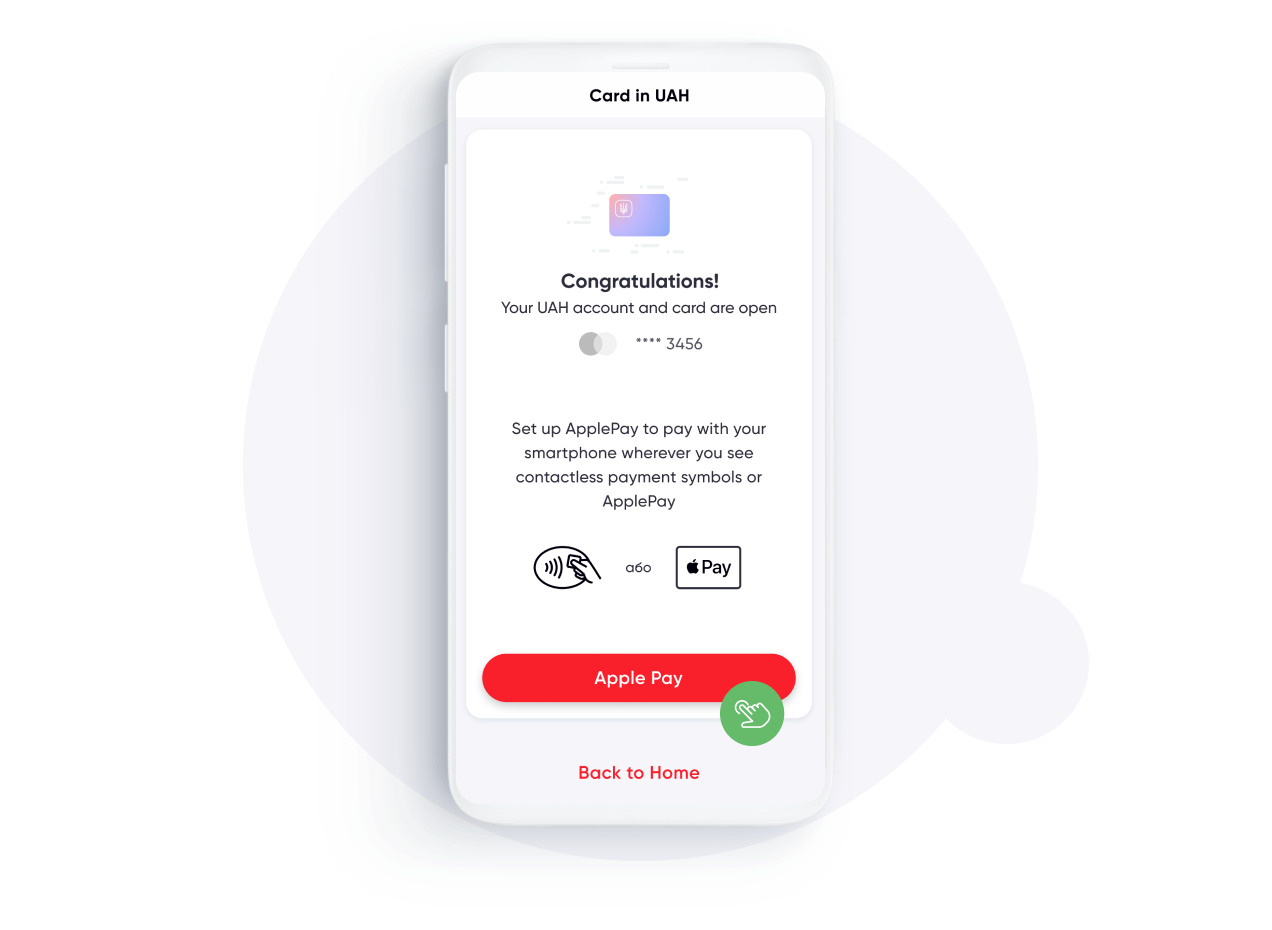 03
Step 3
Link your card to your GPay or Apple Pay wallet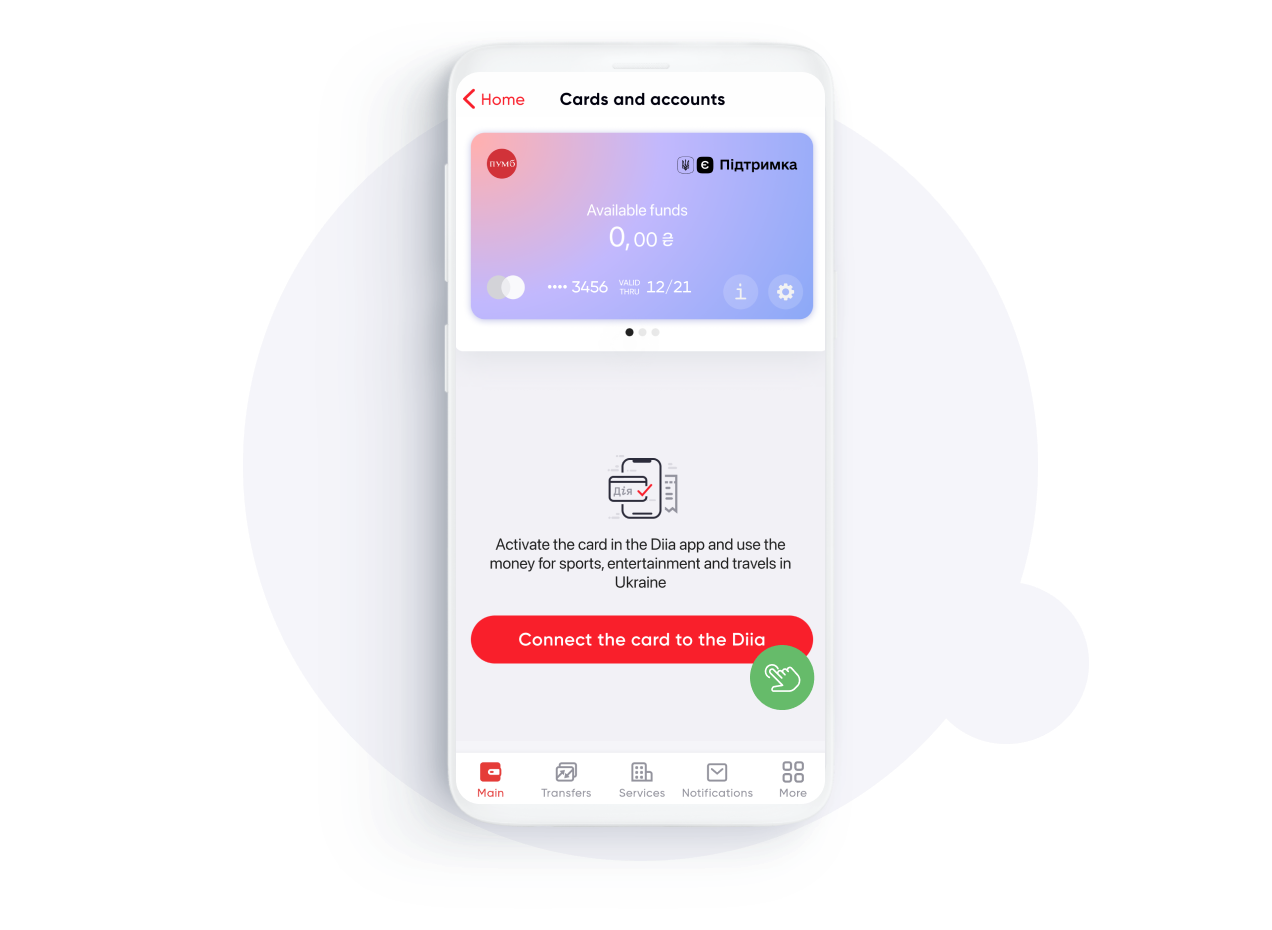 04
Step 4
In the main menu, select єПідтримка card and click the "Connect the card to Дія" button.