To open a virtual card, go to the FUIB Online mobile application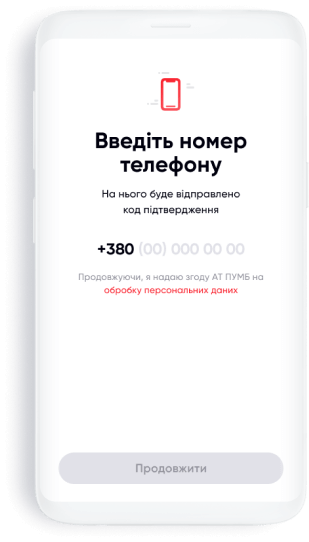 Step 1
Enter the phone number and confirmation code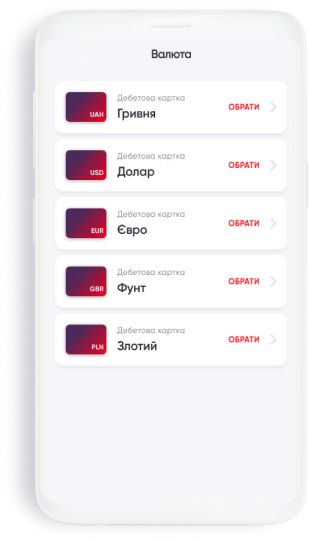 Step 2
Select currency and read the conditions. Click "Continue".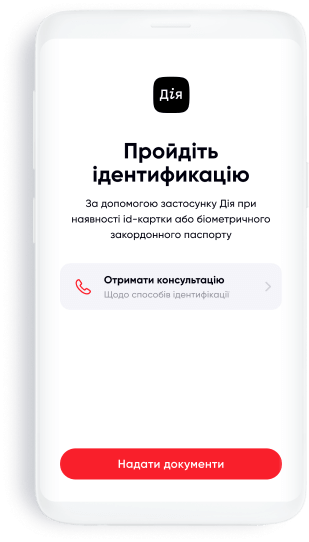 Step 3
Pass identification using Diia
If the Diia application is installed – provide documents.
If the Diia application is not installed – download it and log in with a biometric passport or ID card. After that, go back to FUIB Online.
Step 4
Sign an online agreement using your finger and come up with a password to enter FUIB Online. Done!
Simple and beneficial card for daily needs
and more
Invite a friend to open "vseKARTA" and get 50 UAH each! Details are
here
USD/Euro currency sale in the FUIB Online app.
Withdrawal of cash from cash registers and ATMs outside Ukraine - 1.5% + eq. 4 USD, payment in hryvnias at the NBU exchange rate on the date of commission payment
Do you need a plastic card? Order online and pick up in the branch
Fill out the form below. We will call and provide detailed information
For what cases is "vseKARTA" needed?
For daily needs:
– salary
– social benefits, pension
– transfers, payments, cash withdrawals etc.
For entrepreneurs' own funds:
As an additional card
(when you need to give access to funds to loved ones).
For foreign exchange transactions
(when issuing a card in foreign currency).
Conditions of the card use

We pay attention! For the period of martial law, some operations are subject to other rules and restrictions. Check them out here.