VseKARTA is definitely beneficial
Debit card for your own funds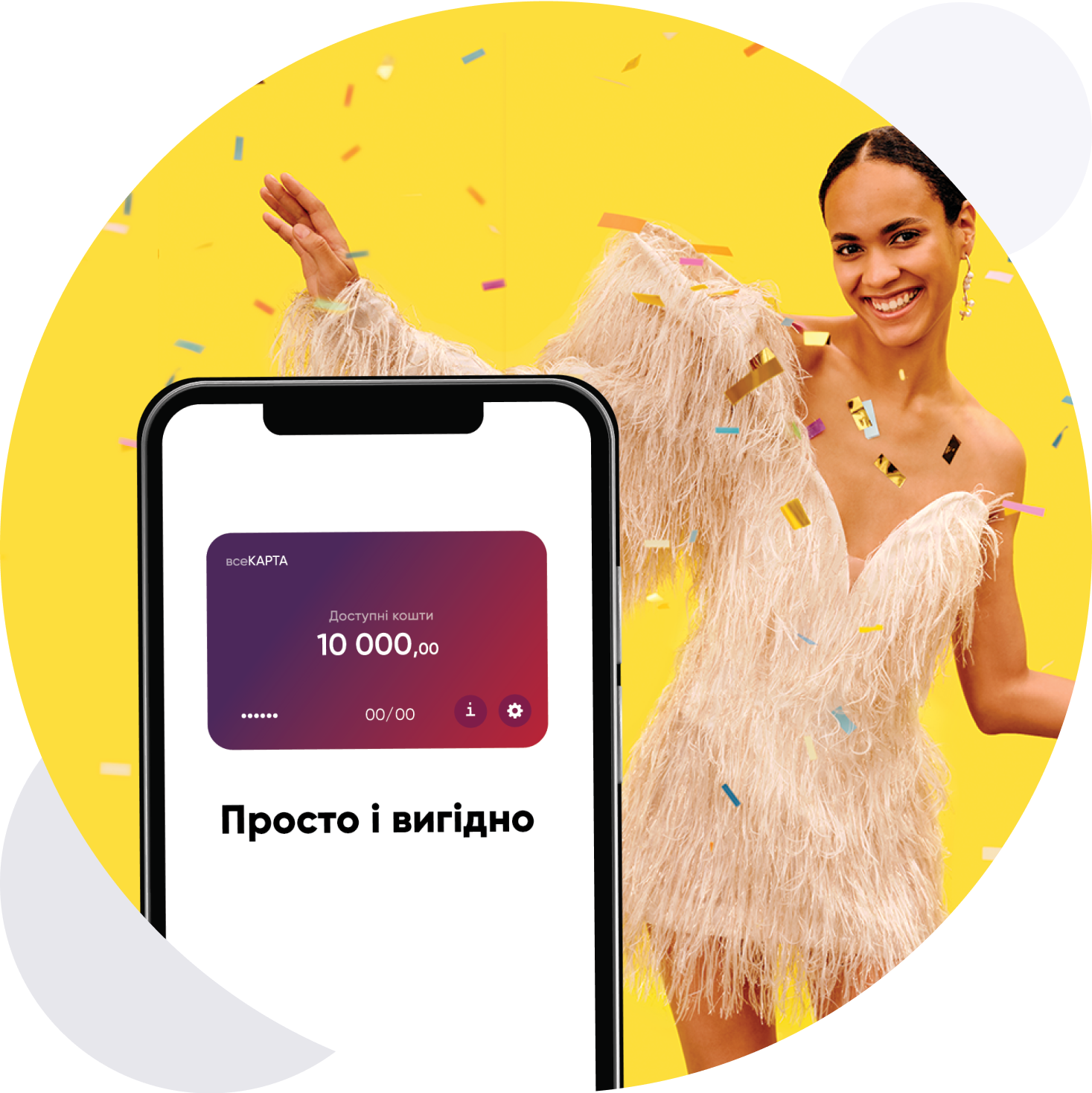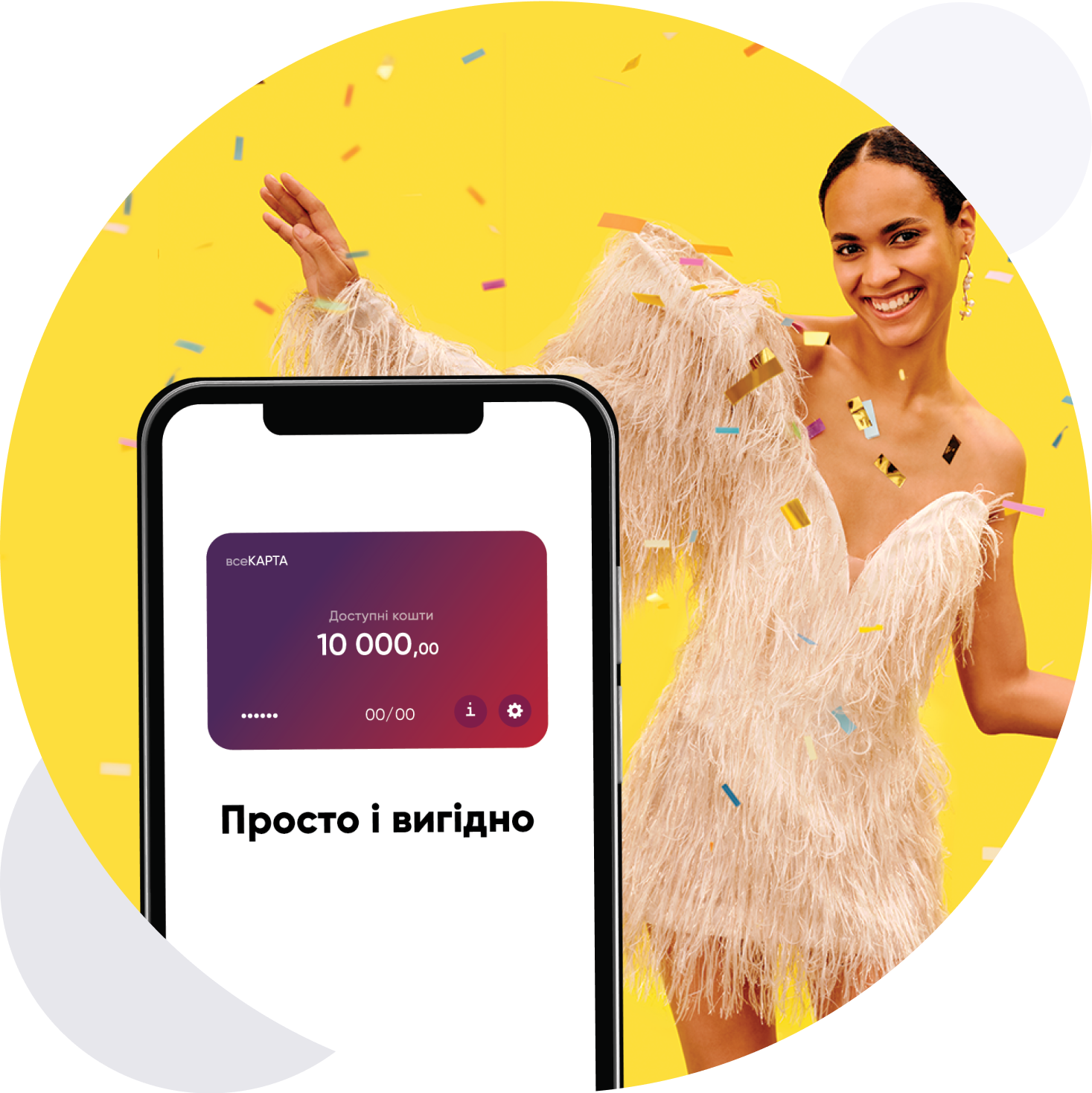 VseKARTA is definitely beneficial
Debit card for your own funds
0 UAH opening, maintenance and replenishment fees
0% fee for transfers to cards of other banks in UAH in the app
0% fee for utility bills and mobile replenishment in the app
0% cash withdrawals at any ATM in Ukraine
Cashback up to 20% for 3 categories
Conditions of the card use
You can apply a plastic card online and pick it up at the Bank's branch or at the branch/post office of Nova poshta
For what cases is "VseKARTA" needed?
For daily needs:
– salary
– social benefits, pension (including military)
– transfers, payments, cash withdrawals etc.
For entrepreneurs' own funds:
As an additional card
(when you need to give access to funds to loved ones).
For foreign exchange transactions
(when issuing a card in foreign currency).

We pay attention! For the period of martial law, some operations are subject to other rules and restrictions. Check them out here.
Simple and beneficial card for daily needs
and more
Invite a friend to open "VseKARTA" and get 50 UAH each! Details are
here
USD/Euro currency sale in the FUIB Online app.
Withdrawal of cash from cash registers and ATMs outside Ukraine -
1.5% + eq. 4 USD
, payment in hryvnias at the NBU exchange rate on the date of commission payment