"Reliable" deposit
We stand strong and store securely
The deposit is available for opening only in the branches of bank for individuals who receive compensation from the Deposit Guarantee Fund through FUIB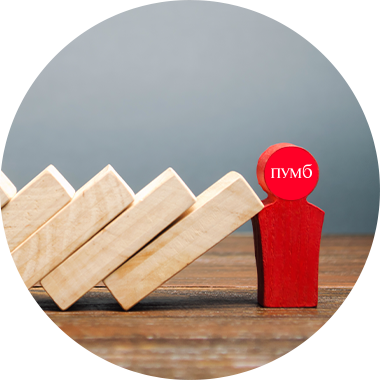 The minimum amount
500 UAH
Rate
from 11%1 up to 16%2
Interest payment
We pay on the card monthly
What is the deposit income you receive?
from 500 uah
to 25 000 000 uah
from 14 days
to 18 months
22 February 2023 you will receive:
Deposit amount
50 000 uah
Income after tax
157.69 uah
The amount of taxes
38.20 uah
Income before tax
195.89 uah
Interest rate after tax
9.26 %
The calculations are approximate. They are indicated without taking into account the loyalty program. * The calculation does not include the cost of servicing "Black Platinum" card packages (500 UAH/month or 0 UAH subject to transactions totaling 10,000 UAH or 5,000 UAH annually) and "Premier" (1,000 UAH/month or 0 UAH subject to transactions totaling 30,000 UAH or 10,000 UAH annually).
The deposit interest rates
Валюта вкладу
Minimum amount
14 dd.
1 mo.4
3 mo.4
6 mo.4
9 mo.4
12 mo.4
18 mo.4
from 500 UAH
11.00 %
13.00 %
14.00 %
15.00 %
15.50 %
16.00 %
16.00 %
The deposit term
Interest payment
On your FUIB card monthly
Partial withdrawal
Not provided
Deposit payment
On your FUIB card
Auto prolongation
Not provided
Replenishment
Not provided
Early termination
Not provided
Our managers will help you with the choice of deposit
Call for 2 minutes
FUIB is a reliable bank for saving your savings
Reliable bank
for 30 years
In 30 years, we have never canceled deposit payments or any other payments. FUIB ranks 7th5 in the ranking of the most reliable banks in the country
authorized to store cash reserves of the National Bank of Ukraine
80%6 of customers
resubmit their deposits at FUIB
TOP-57
FUIB is in the TOP-57 banks in terms of the size of the deposit portfolio of individuals in UAH
Bank №1
in terms of growth
FUIB ranks 1st place in terms of growth in time deposits of individuals in hryvnia8
5According to the data of the rating agency "Credit-rating" as of 28.09.2022. 6Information as of 01.11.2022 according to the bank's official statistical data. 7Information as of 01.09.2022 according to statistical data of the NBU official website. 8Information as of 01.01.2022 for the period January - December 2021 according to the statistical data of the official NBU website.
Our managers will help you with the choice of deposit
Call for 2 minutes
1Means 11% per annum. The interest rate before tax on the deposit "Reliable" in UAH for a period of 14 days in the amount of 500 UAH and more. 2Means 16% per annum. The specified interest rate before tax on the deposit "Reliable" in UAH with a term of 367 and 548 days in the amount of 500 UAH and more. 3Interest rates are indicated as a percentage per annum, before tax provided by the current legislation of Ukraine. 4Under the term of 1 mo. a deposit placement is meant for 30 days, 3 mo. – 91 days, 6 mo. – 184 days, 9 mo. – 274 days, 12 mo. – 367 days, 18 mo. – 548 days respectively. FUIB JSC. Gos. Register of Banks №73 dated 23.12.1991 NBU banking license №8 dated October 6, 2011